PRE-ORDER
Pre-order Sarah J Maas's new release, "House of Flame and Shadow", the third installment of her Crescent City Series. Comes out Jan. 30, 2024, if you require delivery we will try to get the book to you as close to 30th as possible (but not before)! Limited Amount Available!
Pre-Order Now
Look Below For More Info On Events and Programs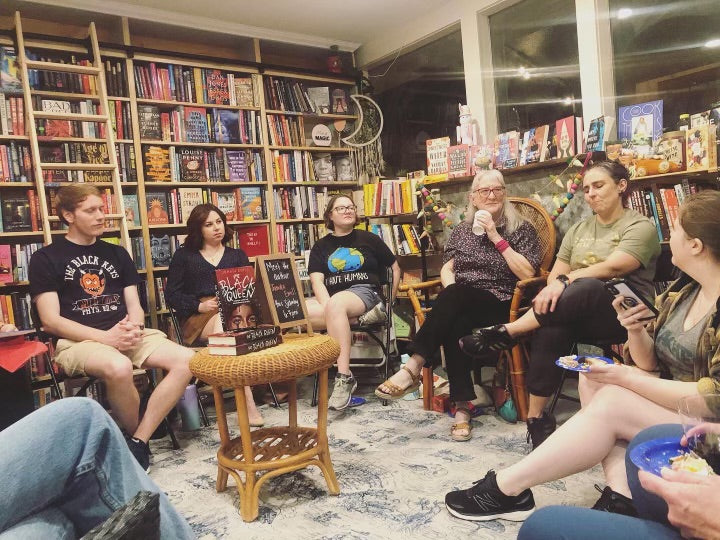 Reading Era Bookclub

When do we meet?

We meet monthly and on the last Saturday of the month 

For December we will be meeting a little early due to winter breaks and Holidays!

Next meeting will be Saturday, December 9

5:30 pm - 6:30pm in the book shop

Current Reading Era: Red

Book Selection: Adelaide by Genevieve Wheeler

Adjacent Reads: 

What to wear and share: 

Long story short, wear whatever you want, be comfy, have fun,….but I also highly encourage anyone that wants to come in theme with our current reading era. ….And anyone wanting to trade friendship bracelets is more than welcome to bring those as well. 

 We'll provide light snacks & drinks again, and we can discuss how to handle food and drinks for future meetings.  
Kiddos Bookclub

Ages 8-12 (3rd -5th grade)

Next Meeting:  Saturday, December 16th at 12:30pm, in the Book Store

December Book Selection: Kid's Choice
Small Business Saturday

Everything in the store is 20% off on Saturday, Nov 25! Teachers and Librarians that present their I.D. will get an additional 25% off! Thank you for supporting small businesses!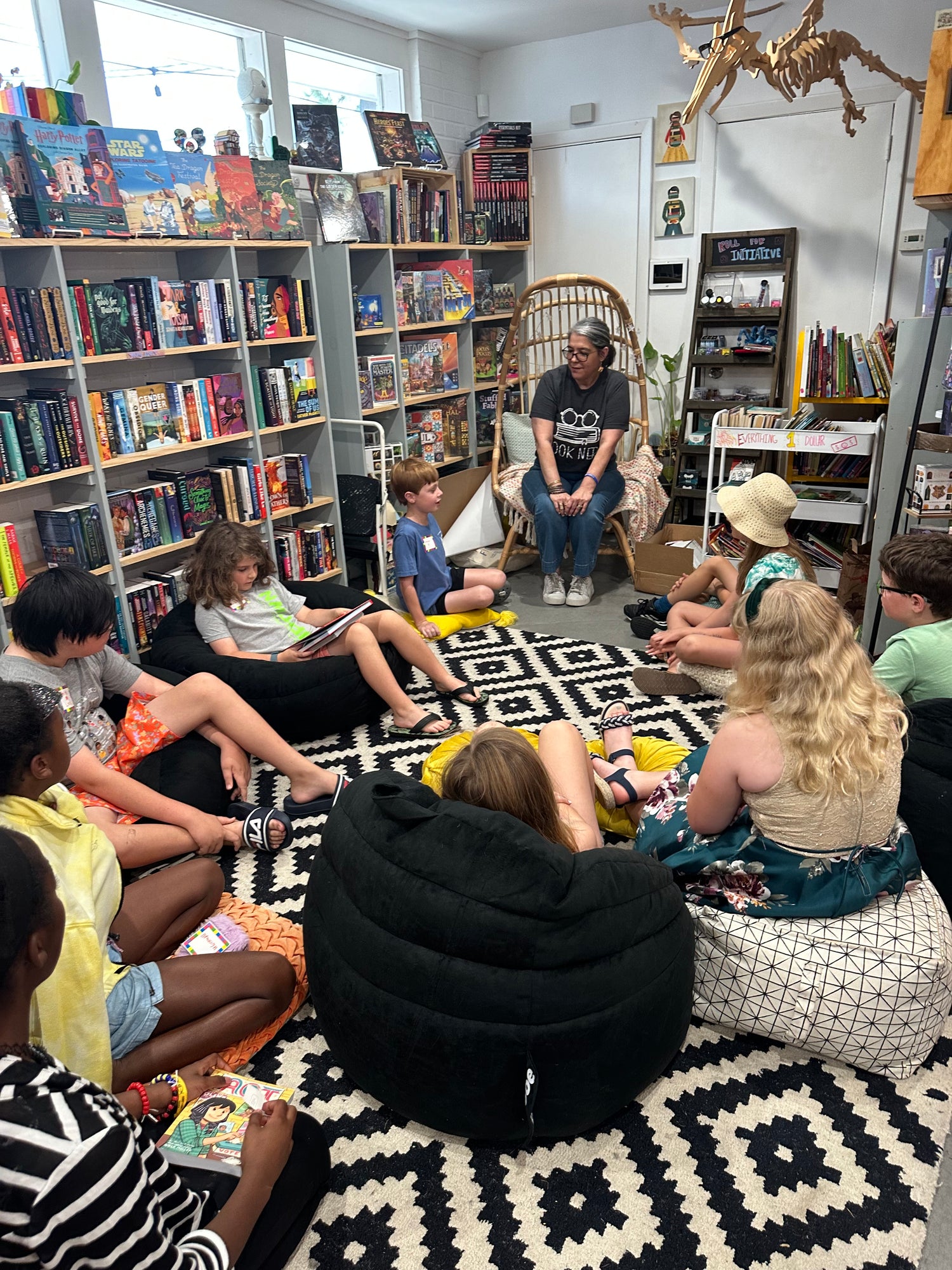 Book Club Information
We currently offer two book club options in the shop and all are welcome! We offer a Children's Book Club and the Reading Era Book Club (a Taylor Swift-Inspired book club).
Click Here for Details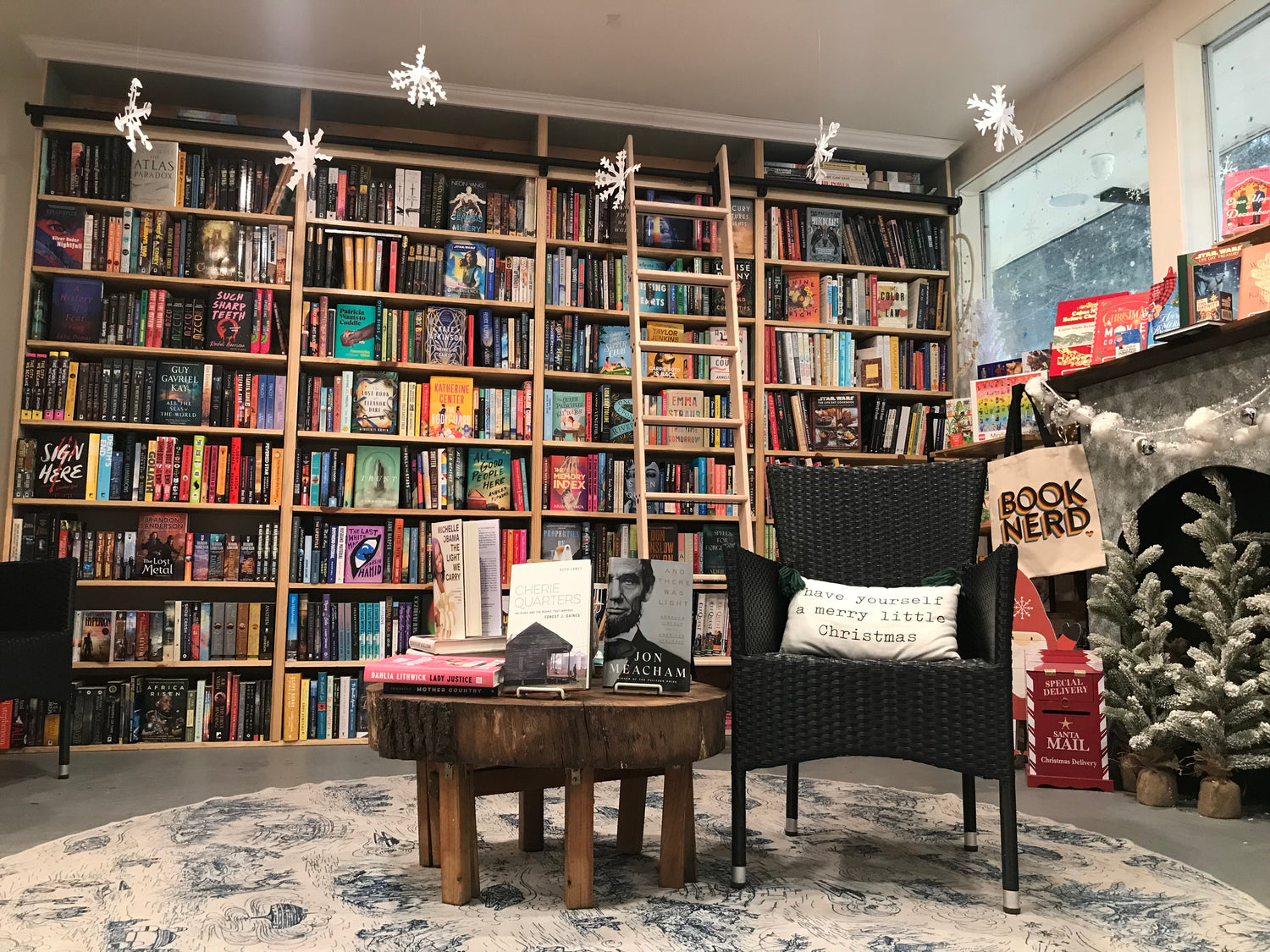 We're on Bookshop.org!
Bookshop.org was created to help small, independent bookstores compete online without having to invest a lot of our dollars in inventory! Bookshop lets you shop their immense catalogue of books, they ship the order, and we get a cut of the sale!
Shop Bookshop.org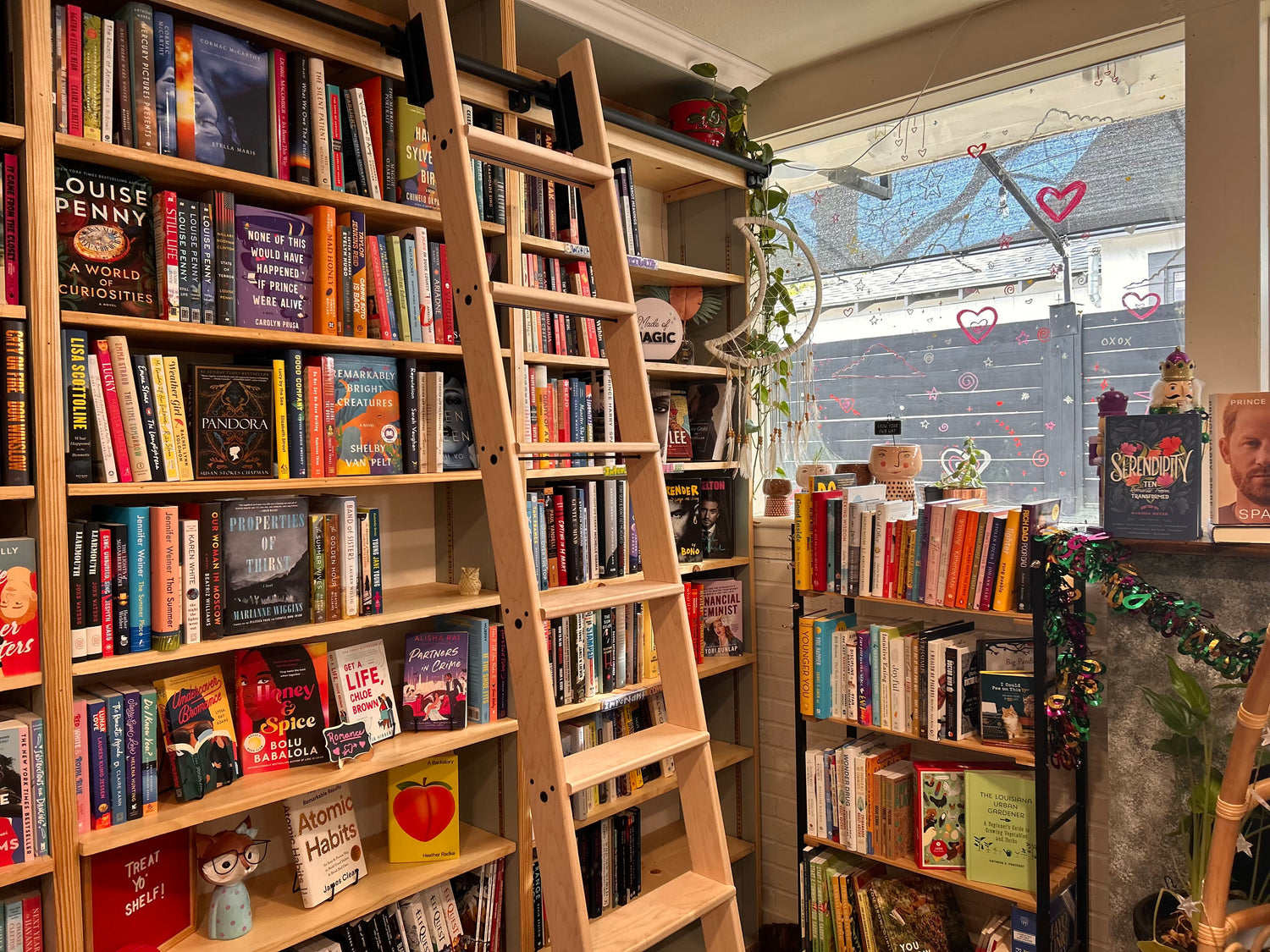 Visit Us
541 S. Eugene Street
Baton Rouge, LA 70806
(225) 333-8312
redstickreads@gmail.com